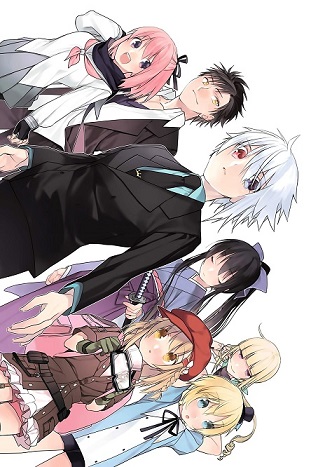 Super high school students even in a foreign world survive easily!, Super Human High Schoolers Are in Another World, But Seem to be Living in Comfort!, The Super High Schoolers Affording to Live in Another World!
Choujin Koukousei-tachi wa Isekai demo Yoyuu de Ikinuku you desu!
2016
ON-GOING
Misora Riku
Sakuraneko, Yamada Koutarou
Right(→) to Left(←)
Manga Description
7 secondary school understudies that got captured in a plane mischance wake up, in a middle age like dream diverse existence where enchantment and monster man (juujin) exist. Be that as it may, they dont freeze at their present circumstance!? They construct an atomic plant in a world without power, they control the economy of an expansive city in a short works outing, lastly for their advocates purpose who are experiencing the misgoverment, they announce war on the shrewd nobles. So... none of them is a typical secondary school understudy, every one of them are super human secondary school understudies that remain at the highest point of legislative issues, financial matters, science and pharmaceutical! This is an account of a fantasy group that have earths most noteworthy intelligence and innovation, that with no poise convey a transformation to a dreamland!